FLEXIBLE GRIPPER
Synnelius Engineering AB
Gripper for different sizes and shapes.
EU Community Design Protection
(https://euipo.europa.eu/eSearch/#details/designs/002444273-0001)

(Will be renewed to be valid until 2039)

(Based upon SE Patent No 9800945-9, US Patent No 6260902)

The number of segments can be chosen to fit the application.
The with in this example is 25 mm.
No springs involved in design.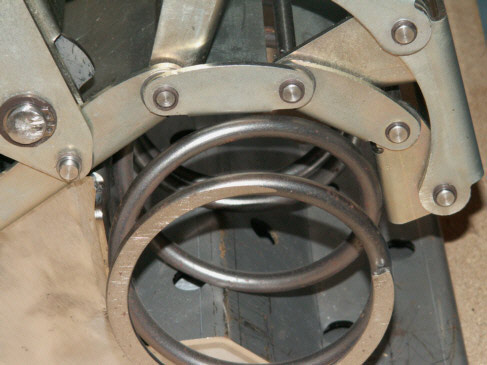 Robot gripper for 80-160 mm Diam. 
(Can be upscaled to other dimensions e.g. 200-500 mm or 400-1000 mm)
SE Patent No 9800945-9, US Patent No 6260902, EU Community Design

This gripper may be used for material handling by cranes, trucks, industrial robots or manual handling or as a part of an artificial hand. Size can be designed for any purpose.

Note:

Some has asked to buy this domain. The domain www.flexible-gripper.com may be for sale for 50000 US$.

Electrical controlled robot gripper (24V/17A max) for handling pieces by robot, designed for sizes 80-130 mm diam is a good example. more

Equipment for handling barrels up to 200 kg and up to Ø600 mm.

Friction is increased by increased surface area. (Compare with tires in Formel-1)

This gripper, which is suitable for any type of handling equipment, meets the requirements as a tool for flexible gripping. It can grip many different work pieces without having to be changed.

Market response has shown traditional grippers gives quality problems because of too few contact points.

This gripper is more cost-effective than tool exchanger systems. The total price is lower, no time loss for exchanging the tool and less service.

If it grips a rigid detail it normally has more than four points of contact. For any cylinder there is usually 10 points of contact when two fingers are used. There is possibilities to fix formed rubber at the contact surfaces. The gripper can have one finger working together with a "thumb" or more than two fingers depending upon the needs.

Each finger has a very simple design giving high reliability.

The gripper can also be designed for improved artificial hand.

The grippers can be combined for different purposes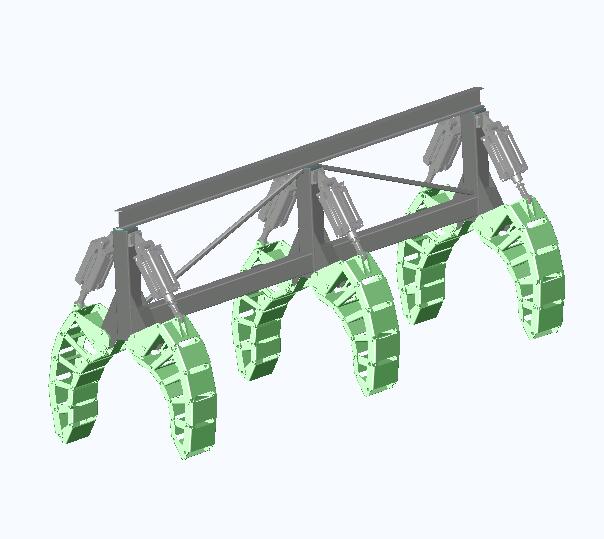 Mounting flange will be delivered to fit equipment specification.

Any sizes of the gripper can be quoted.

The innovation has been honored at the opening ceremony of the Stockholm International Fair 1999:


Besides, in 2001 the gripper has got a price at Väsman Invest Competition of best Swedish Innovation.

SE Patent No 9800945-9, US Patent No 6260902, EU Community Design.

EU Community Design Protection

(https://euipo.europa.eu/eSearch/#details/designs/000238647-0001)

Specifications may be changed without notice.


S. Synnelius AB
Sune Synnelius MSc
Bangatan 41A
722 28 Västerås. Sweden
E-mail: s.synnelius@bredband.net

(The inventor has a background from working with robotics since early 70:s, mainly in car industry.)

Copyright(c) All rights reserved.

Updated 181002

Gripper , Robot , Robotics , Hand , Finger , Synnelius , Flexible , Logistic , Forklift , Pallet , Gripdon , Artificial hand , Patent, Robot handling, Robot gripper, Manipulator